Our People
Our People are the people behind Farmingacademy.eu - the people that want to share their fascinations and amazement over the connections in the wonderful world we live and farm in. We want to pass on all the things we know, discovered or were taught ourselves to anyone who has the interest to open their mind, eyes, ears, and hearts for knowledge and ideas.
Anna Hedendahl
Master of Animal Science
Content provider at Farmingacademy.eu. Born in Sweden in 1970. Master's degree in Animal Science from the Swedish University of Agricultural Sciences 1996.
Email:
[email protected]
Richard Rozwadowski
M.Sc. Agricultural Economics
Key Expert in EU project 'Improved Promotion and Marketing of Traditional Food Products in Azerbaijan. Born in the UK in 1954 and has a Masters in Agricultural Economics from Wye College, University of London. He has 20 years of farming experience in UK, Poland and Ukraine, which includes CEO or COO of large corporate agribusiness (over 18,000 Ha). Has worked as a consultant in 13 countries for many donors including World Bank, EU, EBRD and many bi-lateral donors. Expertise: Development economics, livestock, value chains, turnaround management and land policy.
Aleksandar Andonov
Doctor of veterinary medicine
Content provider at FarmingAcademy. Macedonian national, born in 1969 is a doctor of veterinary medicine who graduated from the University of Zagreb, with 20+ years of experience in food animal production and health. He specializes in the field of animal nutrition at the Faculty of Veterinary medicine in Belgrade, with 15+ years of experience as an animal nutritionist and in-depth expertise in Poultry nutrition/production/health management.
Email:
[email protected]
Dorthe Kappel
Cand.scient.agro
Content provider at Farmingacademy.eu. Born in Denmark in 1973. Master's degree in agricultural Science from The University of Copenhagen, Life Science in 2000.
Email: d
[email protected]
Henry Matthews
Masters in Agribusiness for Development
Expert in EU project 'Improved Promotion and Marketing of Traditional Food Products in Azerbaijan. Masters in Agribusiness for Development. Imperial College, University of London. Senior lecturer, trainer and consultant Writtle University College UK. Practical farming experience in UK and Ukraine. Consultancy and training in Europe, Central Asia, Africa and South America. Expertise: Agricultural and Horticultural Value Chains, Farm Management, Rural Business Development and Sustainability.




Kassoum Coulibaly
M.Sc. Economics and Management
Mr. Kassoum Coulibaly is a content provider at Farmingacademy. Heis an economist, a strategist, an intellectual and social entrepreneur motivated and committed to global economic progress, global sustainable development and universal peace promotion with more than 15 years of working experience with Youth and Women across Africa and the World. He is now dedicating all his life to the promotion of and protection of Human Rights, Women's Rights, Gender Equality and the Empowerment of Women Worldwide. And engaging men and boys.
Email:
[email protected]
Dalum Landbrugsskole
Danish Farming Collage
Content Provider at FarmingAcademy



Our Vision
We want to make knowledge and experiences accessible to anyone who is interested, and we hope to inspire people to farm the best way they possibly can. The wisdom has to travel back and forth in a world without borders made by countries, welfare or educational level. Tips, tricks, and observations have to be accessible to every farmer, consultant, scientist, and buyer of farm products.

PROFESSIONAL TEAM
Our presenters for lectures have produced the lectures themselves, and they are professionals in their fields of expertise. At the end of each lecture, the contact information of the precentor and the head editor will be easy to find. Questions and comments are VERY welcome.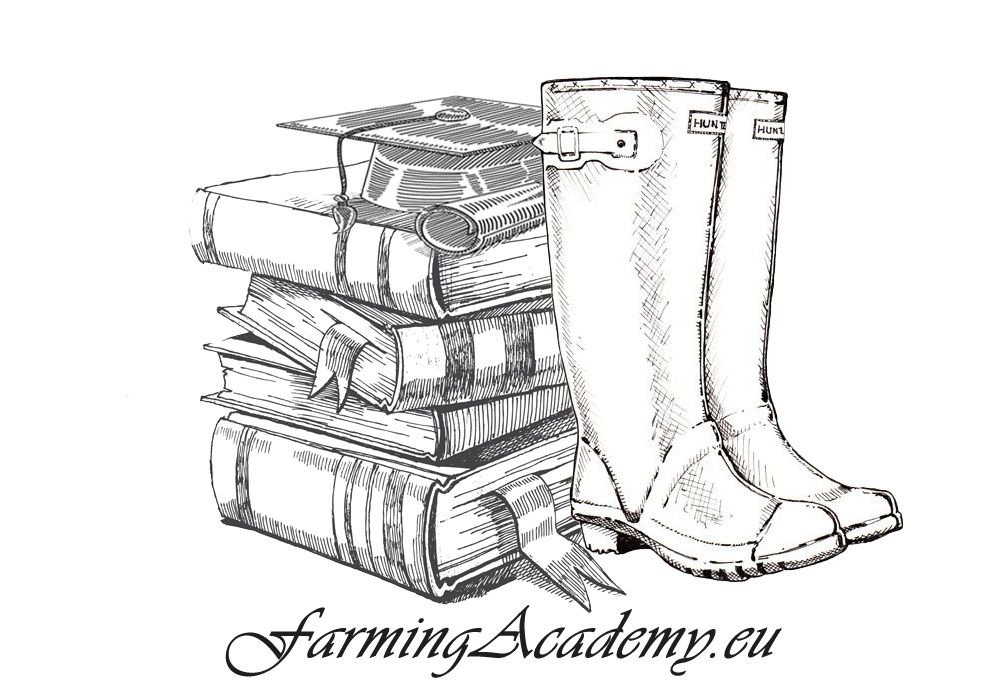 Our students love us
In Depth knowledge concerning farming and animals you won't get without years of experience and close study!
Amir Sabanovic
I can see great value in using FarmingAcademy to inspiration and get useful education.
Paul - Nigerian cattlefarmer
I get lots of information on FarmingAcademy, and I get answers for my questions. When I watch a lecture, then I ask the instructors and get the answers I need.
Joel- Nigerian agricultural student
100%
employee satisfaction
Frequently asked questions
How can I choose my lectures?
We offer a number of different learning paths, and you are able to choose from lots of different topics and lectures so read and choose the ones that meets your needs. However if you need any advice or clarifications, we are at your disposal at any time.
What if you have specific needs for lectures on topics that are not yet available?
We have many content providers working on more topics and much more lectures on the way, so if you have any need that are not meet at present, feel free to let us know your needs, and we will as soon as possible make sure to provide you with the knowledge you need.
What can you offer that I cannot get at other online schools?
With us you will have the opportunity to learn from some of the most notable professionals in the field. We are intricately involved with education across the world. Our students regularly participate in cross-border study groups.